In Aeronautical Engineering one learns to design and development various techniques of operating aircraft or any other flying machines. If you take this course then you will be taught planning, designing, constructing and testing of commercial and military aircraft. Some courses also give a deep knowledge of missiles and spacecraft. You can take the one which interests you the most.
Aeronautical Engineering: All you need to know
Since it's a branch of Engineering the basic study revolves around propulsion, avionics, materials science, aerodynamics etc. One is free to reveal his creative side and include new technologies and designs in order to increase the efficiency of the aircraft. You can invest in designing better defence systems, commercial aviation, and space exploration systems.
Career one can opt-in Aeronautical Engineering
Aeronautical engineers are involved in designing, researching and manufacturing of aircraft, satellites, aerospace equipment, spacecraft and missiles.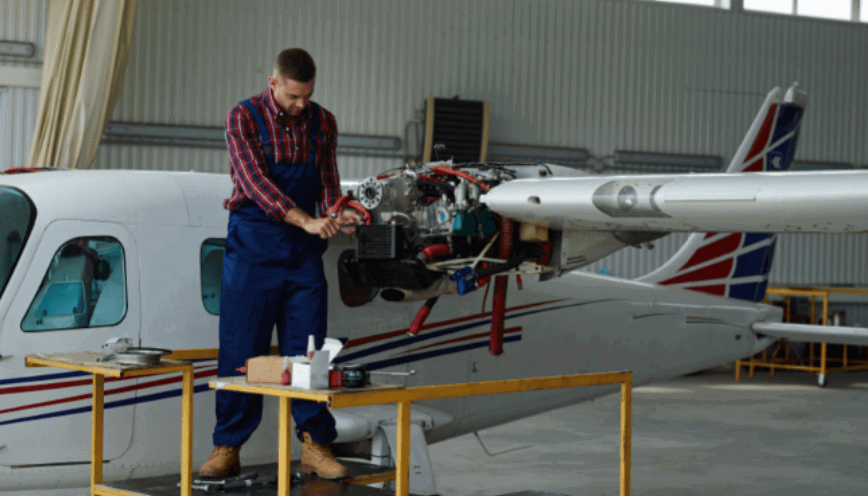 Available Sectors
One can take jobs in various sectors like:
Airlines
Flying clubs
Aeronautical Development Establishments
Aeronautical Laboratories
Corporations
Private airlines
Aircraft manufacturers


Major Recruiters
Most of the jobs are available in the government sector and therefore one has to qualify to get any of these. Some of the major recruiters in the field are:
Civil Aviation Department
National Aeronautical Laboratory
Hindustan Aeronautics Limited (HAL)
The Defence Ministry of India
Government-owned air services
Defence Research and Development Laboratories (DRDO)
ISRO (Indian Space Research Organization)
You can even work with international government agencies like NASA. You can find a decent percentage of Indian scientists working over there and contributing to the work in great amounts.


Courses in Aeronautical Engineering
Since this field is one of the very sensitive fields, students are required to be very knowledgeable if they wish to apply. There are fewer jobs and there are many applicants. So, if you wish to build a career in this field, then you must focus on your studies in high school. Make sure you put enough effort in subjects like mathematics and science.
Education of Aeronautics Engineering is available in two levels B. Tech and M.Tech.
Graduation Level
After completing their class 12 examination or any equivalent education, Students can apply for B.Tech. However, one must take PCM or PCB as their main subjects in class 12. You need to score a minimum of 60% in order to appear for the entrance exams organized for Aeronautical Engineering.
These exams are organized by different universities or by CBSE and other organizations. One must give their best in order to take the College of their choice.
Entrance Exams
Some of the common exams are
SRM Engineering Entrance Examination (SRM EEE) Admissions
All India Engineering/ Architecture Entrance Examination (AIEEE)
IIST Admission Test (IIST, Thiruvananthapuram)
The Indian Institute of Aeronautics (IIA) Entrance Exam
Delhi University Combined Entrance Examination (CEE)
SLIET Entrance Test (SET)
Hindustan University Entrance Test (HITSEE)
JEE (Joint Entrance Exam) conducted by the IIT's


Post graduation
In order to apply in an M.Tech course one must have a B. Tech degree with a minimum percentage required by the specific colleges. It is a course of 4 years.
Entrance Exams
Various exams conducted for M. Tech colleges are:
Sathyabama University ME Entrance Exam
Graduate Aptitude Test in Engineering (GATE)
Punjab Engineering college PhD Entrance exam.


Doctorate Degree
If you wish to go into teaching or wish to build career research then you must go for a PhD degree. You can apply for it once you complete your M. Tech.
"Scientists investigate that which already is; Engineers create that which has never been."
                                                                                                                                                                       Albert Einstein