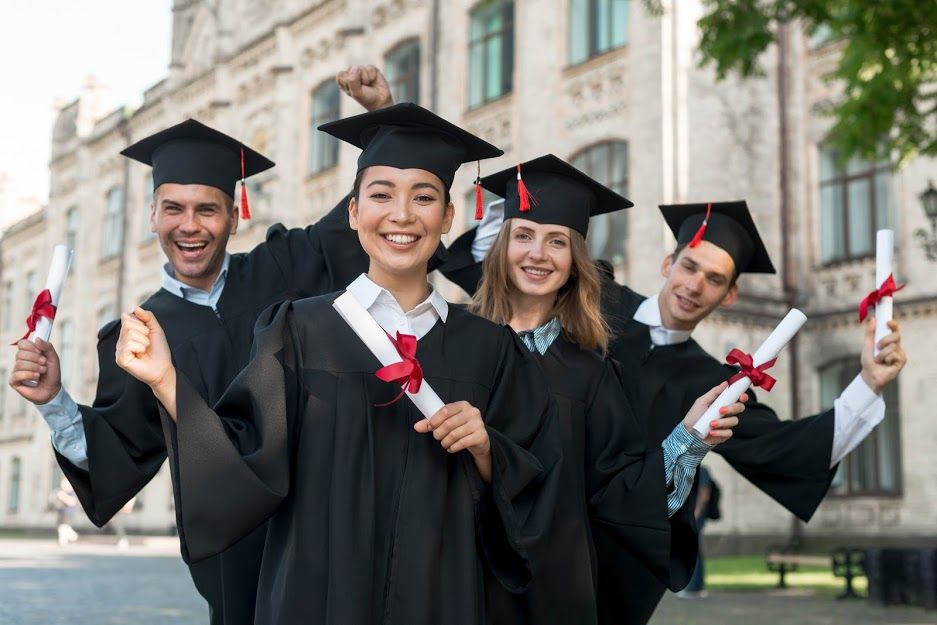 In the course of time, the Indian market has witnessed a major competition. To cope with that competition, doing a post-graduation is a must. In these days of the competitive workforce, if you are not knowledgeable enough, no one is going to hire you, and you cannot head towards getting your dream job. Therefore, if you are confused about what to do even after completing your post-graduation, you are in the right place.
What Are The Career Options After Post-Graduation (PG)?
It doesn't matter if you are working somewhere or seeking your first, it would be best for you if you a short-term certification course in any field according to your preference. It will significantly help you to grow in your current organization and will also help you if you are looking for your first job.
Campus Recruitment And Its Significance
If you can look into any reputed college, you will find that they guarantee job placement after you are done with your post-graduation. In case, if the institution fails to provide you with the job, you don't have to worry as you can still grab the attention of several outside recruiters. 
All you have to do is to visit industrial fields and do some internship. Also, be precise about being attentive in the class and submitting your projects within the specific deadlines.
Government Jobs And Private Jobs To Look For After Post-Graduation
Well, most of the youths of the country opt for government jobs as it provides stability as well as security. Also, the amount of money they pay is quite attractive. UPSC, IAS, LIC, PSC, SBI PO, IBPS PO, Railways are some of the government sectors where you can opt for, after getting done with your post-graduation.
Private Sector Jobs Also Offer Good Money And Work Culture
Recently, a wave has been observed amongst the youths that they are tending towards getting private jobs. The reason behind this is; youths these days are quite vibrant and polished in their nature and as a result of that, they find themselves compatible with the private sector jobs, just because of their work cultures. 
Also, private jobs offer quite a handsome amount of money and that is another reason behind the flocking of youths towards private-sector jobs.
A Career In IT Industry
IT industry has several jobs to offer, and they have some fantastic career option for you if you are done with your post-graduation. If you have completed your post-graduation in computer science, then you can work as project managers, software engineer, software developer as well as a product manager.
Digital Marketing Also Holds A Bright Future
It is quite a vivid fact that digital marketing has witnessed an amazing high in the last 5 years and a huge number of people are considering it as a career option. Digital marketing has several jobs to offer like SEO manager, Email Marketing Manager, Digital marketing executive, PPC manager as well as Digital marketing managers.
But, to savor the success in a digital marketing career, try to get a quick certification on internet marketing from any institute. It will not only provide you with a boost to your digital marketing skills but will also open up several opportunities in front of you.
A Career In Finance Operation
There is no such company that doesn't have any dedicated department that deals with the operational expenditure as well as capital. The strong finance team is responsible for the growth and revenue of the organization. So, if you have a post-graduation with a finance degree, you can look for CS/ CA/ CFA/ CWA jobs as they are in demand these days and their demand will never fade away.
Look For A Calling In Human Resources
Again, this is one of the most popular career options that you can look for if you are done with your post-graduation. This field has not only stability but is capable of dealing with both the technical as well as the non-technical department. 
So, if you want to work as an HR manager, it is mandatory that you have a post-graduation degree in human resource from any reputed MBA institute.
As an HR manager, you can work as in several roles like training managers, learning and development managers, recruitment managers and several other posts. So, if you know how to manage people and has a good knowledge of user behavior, then be sure that you are perfectly compatible with the job.
Doctorate Degree After Post-Graduation Can Be Another Option
Another field which you can look up to is after your post-graduation is a doctorate degree. Rather than going into those conventional jobs you can go for research purposes which also has a bright future. So, these are the things that you need to know after you are done with post-graduation. Thus, clear your confusions and make a bright career.