Students after completing 10th class are mentally messed up. Which stream should I choose? Should I go for professional courses or continue with traditional options? Well, there are a lot of such questions going on in a students mind after board exams. Firstly the tension of boards result and then of choosing the right career, it becomes difficult for a teenager to stand on a decision. But as far as the future is concerned, the answer to this question decides everything.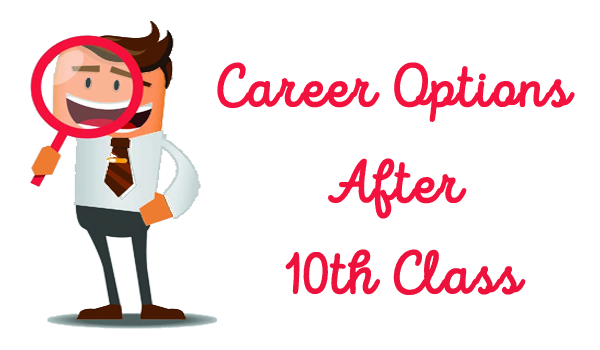 Why So Much Priority To This Decision?
Well, this one decision decides everything you do in your future. Till now you were enjoying your school life without worrying about anything, but this is the first time you take any serious decision. Your future is in your hands, now it's up to you where you want to take it. Not being clear about what to choose and not having proper guidance can make things even more difficult. One wrong decision and you have to suffer from it for your whole life.
This Is Actually Useful For You!
This is the phase when you step on adulthood life for the first time. The excitement and nervousness together feel great. You might not be able to feel it at this moment, but later on, you will realize how important this time was for you. This time also teaches you a very important skill in life, ie decision making. Your life becomes sorted if you master this skill.
Our decisions affect our lives to a great extent, the right decision can make your life bliss while one wrong decision is enough to ruin our life. This is not the last time you will be taking any big life-changing decision, in the future, you will have to take many more decisions.
After class 10th, sitting calmly and think about both the pros and cons of choosing any one stream will help you to take the right decision. In fact, in the job also you will have to take many critical decisions every now and then. So the sooner you learn this art of decision making, the better life becomes.
Choosing your career after class 10 also gives you the right to choose for yourself. Till now, your parents were taking care of you they were deciding everything for you. But now, you will become independent to choose the right thing for yourself. 
Your first ever independent decision is deciding what to do after 10th. Well, there are many choices you can go for. But at this time you have to decide the perfect one for you. Here are all the options from which you can choose.
The Right Stream For You!
This is one of the biggest decision in school life. Choosing the right stream is very important as everything ahead depends on this choice. Students are so confused that they sometimes go to the wrong people for asking this and end up taking flawed decisions.
Neither science nor commerce nor arts defines a students intelligence. 
Different people are good in different fields. So thinking that by taking science you will be able to show off or by taking arts people will judge you are not right. Listen to your heart, not society. It is important to understand completely what options you have in the future after choosing a particular stream.
Here Is A Brief Of All Three Streams
1. Science Stream
This is one of the most attractive streams, especially for an Indian parent! Almost half of the Indian parents want their child to opt for this. By science, you can have stable careers options to choose from. 
You can do medical, engineering, become a scientist, IT, or even some research work.
The best part of choosing science is that you can shift from your branch if you want a different academic career in the future. You can go to commerce and arts after choosing science. 
In fact, you get a lot of options in graduation. Not only engineering and medical, but you can also do BBA, B.Com, B.Ed, and other graduate courses.
In 11th and 12th you will have to study physics, chemistry, maths, biology, along with other basic subjects like computer science and English. 
Here you get an option to choose from maths and biology. You will get three options PCM (physics, chemistry, maths), PCB (physics, chemistry, biology), and PCMB (physics, chemistry, maths, biology).
If interested one can also opt for both maths and biology and go for PCMB. From 11th onwards, you won't be doing just a theoretical study but will also do practical studies. 
Well, most of my friends are science student and trust me this stream is very adventurous!


2. Commerce Stream
This is also a popular stream among students, especially among those who want to go in business line. If you like finances, numbers, and economics then commerce is the stream you must opt. 
Commerce can actually help a student to get some highest paying jobs. Financial Advisors, Chartered Accountants, Investment Banking, Accountants, and Company Secretaries are some professional courses you can choose after completing 12th.
In commerce, the core subjects include Business Economics, Business Study, Accountancy, and have Business. 
You have an option to choose mathematics if you want. 
Students in this stream also get training in, auditing, accounting, marketing, general business economics, and in income tax.


3. Arts Stream 
This stream is least preferred among students due to many reasons. The main reason is reputation. People assume that you didn't get science or commerce stream that is why you choose arts.
Many students are interested in arts but avoid taking up this stream because of society, which is wrong. Well, they are not going to make your future, it's you who have to decide the right and wrong. Thankfully our generation is changing and many students are listening to their heart and opting for arts stream now.
This stream has some interesting subjects which could guide you to exciting and offbeat career opportunities. If academic research excites you then you should definitely go for this stream. 
Journalism, Social Work, Literature, and teaching are some common career options after 12th. You can also go for other offbeat career options, like becoming a politician or IAS.
The only drawback is once you choose the arts stream you can't change it into science or commerce. You won't be able to opt for graduations like B.tech or B.com after class 12. 
Here you will have to study subjects like political science, sociology, literature, philosophy, psychology, economics, and history. You will have to choose one language subject (English, Hindi, Sanskrit) along with these subjects.


Go For Something Different
In the last few years, our education system has developed a lot and so has the career options. If science, commerce, and arts seem too common to you then you can choose other options after your boards. There are several diploma courses, certification courses, vocational courses and other professional courses you can go for. 
These are short time courses which can help you to get good jobs. Students are mostly unaware of these courses so it is important to take help of a career counselor or do proper research before choosing any course. I know many people who have stable jobs at the age of 20 because of such courses.
Points To Note Before Taking Decision
Now that you know about all the options after class 10, you must be ready to take the decision. As deciding on which path you want to take your future is crucial, you should never hurry in this. The right thing to do is take time before deciding anything and not to panic. Here are a few things you should consider before making your final decision.
1. Don't Leave Your Passion
Have you ever noticed a successful person? There is one thing common in all of them. They don't work for money, they work because there work is their passion. 
When your work fascinates you it doesn't feel like a burden. You must have noticed many people with exhausted faces going to their work.
You definitely don't want to be one of them! Your job should excite you and it should be the reason for your happy mood when you wake up. 
This could happen only if you follow your passion. Don't choose anything in peer pressure, it seems good at starting but will end up making you frustrated. It's better to have a right start rather than regretting it later.


2. Use Your Abilities
After knowing your passion, another important step is to analyze your abilities and skills. If you chose a particular stream, make sure you have the skills to deal with it. 
If your stream is your weakness it will put you in big trouble! It's like an injured person wishing to run in the marathon. 
Analyze your strengths and build them. Try to overcome your weaknesses, make sure your strong points helps to in achieving your goals. For example, if you took maths as a subject and can't perform basic arithmetic operations then advance maths will become very difficult for you. 
Either work hard enough to make your weak points strong or simply avoid going for it. Pick your career according to your abilities.


3. Know The Right Choice
Till now you must have noted down your passion, interest, strengths, and weaknesses. Not all your passions can be turns into a career. For example, you might love solving puzzles, but making it mainstream is difficult. 
You won't earn much money out of it. So, choose one thing among your interest in which you could develop and make a good and stable career. If you aren't able to decide then choose that one stream in which you are good. Keep studying and build up your passion side by side. 
In fact, adults also apply this formula in their life. They go to their normal work and when they are home they work on what they like. It may be singing, dancing, painting or anything.


4. Take Someone's Help
If you are still unable to decide what is right for you, then it is better to take the advice of someone mature. Take to your parents, they know you very well and will guide you to the right path. 
You can also take the help of some professional counselor for this. These days there are many options to choose from, these counselors are experienced and have seen many students like you. They can tell you the best career option for you.