Globalization is the key factor of economic growth. America, Japan,China, Britain & France are fast growing countries in technology & economy as well. Connecting with the other countries & sharing pacts day by day, in India, a great economic revolution is found till date. Indian economic conditions are now far better than the conditions before 1947.
For people, especially farmers, economic sources are increasing which requires a building in order to keep the money safe. With a view to financial arrangements, Indian government conceptualized the banking sector. Nowadays, a great competition in the banking sector can be seen as India's economic growth is increasing rapidly.
What Is Bank:
Before going ahead with the recruitment process in the banking sector, it is necessary to understand what it is.
A bank is a building which holds the finances of others, keeps it safe & creates more wealth. It's an official set- up, responsible for financial security. Reserve Bank of India, the head of all banks, was built up in 1935.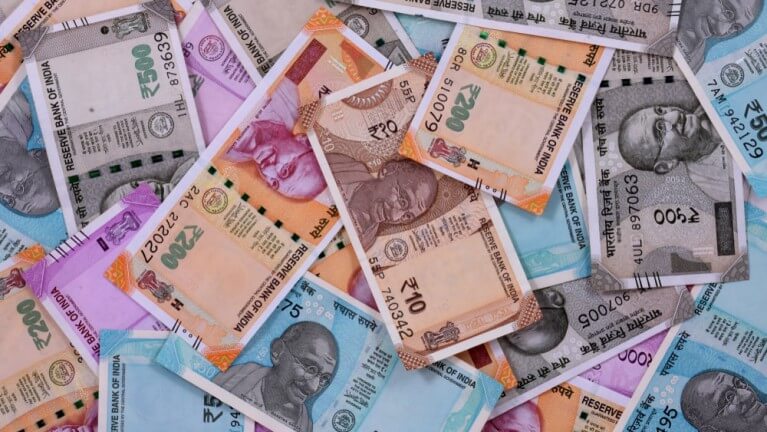 After Independence,as the sector started creating more wealth, it gave a new shape to nationalize the other banks in 1969. Today, State bank of India is the largest commercial bank in India.
Despite the government sector banks, there are many private sector banks in the country such as ICICI, HDFC, AXIS, YES bank e.t.c. As per financial demand, all these banks are playing a crucial role in financial management & security & more surprisingly ranks in the top ten in the country.
Scope In Banking Sector:
Collectively, Public & Private sector banks are participating in the banking market. There is a large scope in banking in India. It provides employment on a larger scale.
Generally, a Probationary Officer is a trainee who is responsible for financial set-up in the bank & a recruited person of class-A authority.
Earlier, every bank had managed its separate recruitment process but to conceptualize modernity & overcome burden, IBPS (Indian Banking Personnel Selection) is recruiting people for the post of Probationary Officer & Clerk for nineteen Govt. sector banks in India every year.
State bank of India is recruiting people for these respective posts.  Private sector banks also take their own exam for the posts. IBPS & SBI also take examinations for specialist officers in accounting, financial management, customer relationship management & Hindi Rajbhasha Officer every year. All are of class-A/B category posts.
Eligibility Criteria for Bank P.O.:
A person holding  any graduation degree from any recognized university in India is eligible to apply. The candidate must be Indian & 21 to 30 years old for this particular examination. There is reservation in age for SC/ST/OBC/ Ex-Serviceman & Persons with Disability for the post.
Exam Pattern & Syllabus:
IBPS- P.O & S.B.I- P.O exam is held across the country in three phases-
Preliminary Examination
Mains Examination
Personal Interview


The Preliminary Exam is of 100 Marks. 30 questions are asked on English, 35 on quantitative aptitude & 35 on logical reasoning respectively.
The Main Examination will consist of Objective Tests for 200 marks and Descriptive Test for 50 marks.The examination consists of English language and comprehension, Quantitative Aptitude , Data Interpretation, General Knowledge & a separate question on letter writing.
Strategy To Crack The Exam:
I am going to share with you my experience with IBPS- PO. This is a technical examination which requires practice on solving the questions with short-tricks. I would like to explain each section of the syllabus in detail.
For Quantitative Aptitude, the students will get questions on Simplification, Profit & Loss, Mixture & Allegation, Time & Work, Simple & Compound Interest,Number Series,Mensuration, Data Interpretation, Ratio & Proportion.
For Logical Reasoning, students will get questions on Alphabetical series, Sitting Arrangements, Ranking, Direction, Coded Inequality, Puzzle, Syllogism, Blood Relation, Coding & Decoding.
For English Section, the questions will be on Reading Comprehension, Common Error, Fill in the blanks, Cloze Test, Paragraph Completion, Antonym & Synonym.
The purpose of the examination is to find a candidate having a fast arithmetic approach to the profession.
I suggest you study R.S Aggrewal's books on arithmetic- Data Sufficiency & Reasoning, both are sufficient. Study Longman's dictionary on common errors, a book entitled " Word Power Made Easy" for antonyms and synonyms.
Read the newspaper  to improve the technicality of language.
For General Knowledge, list out the mostly used terminology of banking & economics & economical schemes; for it requires a wide reading of  the newspaper in depth as suggested earlier, a report on financial budget of the ongoing year, current event of last year. 
There is a technical approach so that giving mock tests, the best way of evaluating oneself. Oliveboard,a website for exam preparation, is mostly recommended for this exam wherein the candidates can give free mock tests. Register first & start a mock test. The important thing of this web is that the questions are designed the same as the original examination, drafting of questions may differ.
Froebel, a psychologist, gave a play way method of learning for a child. 
He said that let the child play in the ground & fall down. Here, the learning starts for the child with ache & pain.
So finally, I suggest you make a time table & study accordingly, then the success will be on your feet.