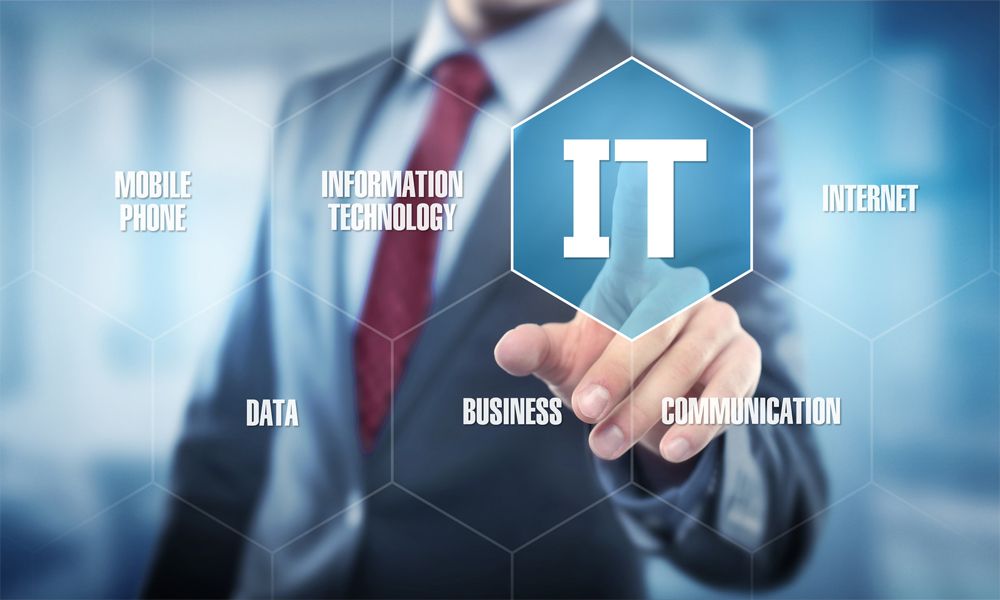 Introduction
These days, Information technology (IT) has become a popular stream among the engineering aspirants, basically because it promises a bright career. IT engineering students need to apply their knowledge and skillsets in converting, storing, processing, protecting, transmitting and getting information from computers and linked electronic devices.
Courses You Can Take Up In Information Technology
Multiple courses are offered in this stream and you can take the one you are eligible for as well as have a soft corner. These courses differ in the way they are carried and the job structure they prepare you for.
Polytechnic Diploma
Course Candidates who have Maths and Science at the intermediary level (Class 10) and are able to score a minimum of 50% overall percentage are eligible for this course. It is completed in 3 years and after its completion, the student is given admission directly into the 2nd year of the respective undergraduate course. Such courses make students industry-ready at an early age and can get you junior-level engineering jobs.
Entrance Exams
Various polytechnic entrance exams are conducted for these diploma courses. Some of these are;
Delhi CET
Karnataka Diploma Common Entrance Test (DCET)
Haryana Diploma Entrance Test (DET)
West Bengal JEXPO, and
VOCLET.


Under-Graduation in Information Technology
These are generally done as B.E. or B.Tech (Information Technology) courses. You are eligible to get into them if you appear for 10+2 or any equivalent examination along with Physics, Chemistry and Mathematics act as the mandatory subjects. These are 4-year course and once a student completes it, they will get the title of B.Tech/ B.E.
Entrance Exams
Joint Entrance Exam (JEE)
All India Engineering Entrance Exam (AIEEE)
Birla Institute of Technology and Science Admission Test (BITSAT)


Doctoral Courses
Candidates who pass their master's degree or equivalent qualification in any of the technical domains along with scoring a minimum of 60% marks can register themselves for admission into doctoral courses. This course is done mainly by people who wish to go into research. Colleges like -
IIST Indian Institute of Space Science and Technology,
Centre of Behavioral and Cognitive Sciences (CBCS),
Indian Institute of Science (IIS),
The University of Allahabad, are some of the colleges which organize the entrance exams.


The course is usually of 3-4 years.
Available Sectors in Information Technology
Information technology is one of the industries which is growing at a pretty fast pace. If you are an IT engineer, infinite opportunities are open for you in the market. Let's discuss some of them.
E-commerce Industry: It basically consists of online companies that are making our lives comfortable with each passing day. E-commerce has seen a huge boom in the last decade, hence creating a large number of job opportunities.
Government Sector: The government sector has various departments that require IT, professionals. With upcoming digitization in India, most of the PSUs and organizations need IT, engineers, to maintain data and handle the IT platform.
Telecommunications: Because of increasing dependency on mobile phones and the internet, the subscriber base has been on rising. The low tariff plans have helped to increase the number even more. For this, the requirement to manage these systems has also increased. Hence the job opportunities.
Biotechnology Industry: Scientists, big corporate houses, researchers, often perform experimentations in digital mode. This brings in the need of IT engineers in order to handle the digital systems along with launching new.


Job Profiles
You can earn one of the following job titles after you complete your IT course. You can try and understand the commitments of the respective job type and then chose the one you admire the most. These include
Network Administrator
Computer Support Specialist
Computer Technician
Information Systems Manager
Computer Support Specialist
Process Manager
Information Technology Manager
Data Security Administrator
Database Administrator
System Administrator
Information Technology Recruiter